🎉 Fabulous 4,000 off CAT 2023 courses. Valid until 4th Dec Register now!
Who teaches in 2IIM CAT Online Coaching Course?
Our teachers take the CAT every year.
Rajesh Balasubramanian
Rajesh Balasubramanian is an Electrical Engineer from IIT, Madras, Class of 2001 and completed his PGDM from IIM Bangalore in 2003. He runs 2IIM's CAT program and has built most of the content for the 2IIM CAT Online Course. As the person responsible for content generation, he greatly values the experience of taking CAT and has taken it every year since 2010.

He scored 100th percentile in CAT 2011, CAT 2012, CAT 2014 and CAT 2017. Rajesh scored 99.77 in CAT 2018, 99.99th percentile in CAT CAT 2019 and 99.98th percentile in CAT 2020. He likes few things more than teaching Math and insists to this day that he is a better teacher than exam-taker.

Rajesh also runs PiVerb - an Ed-Tech company that focuses on teaching math intuitively to students from class V to class X. Prior to his stint in Education, Rajesh spent a few years as a banker, a fact that he is distinctly not proud of.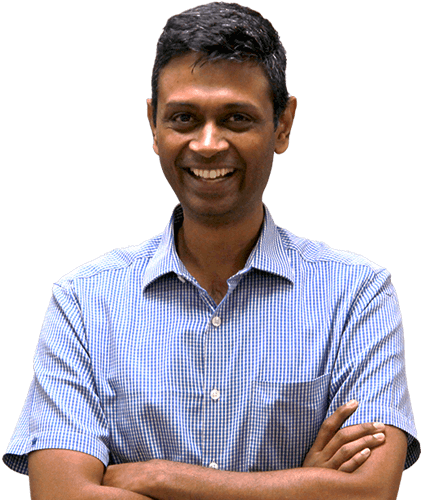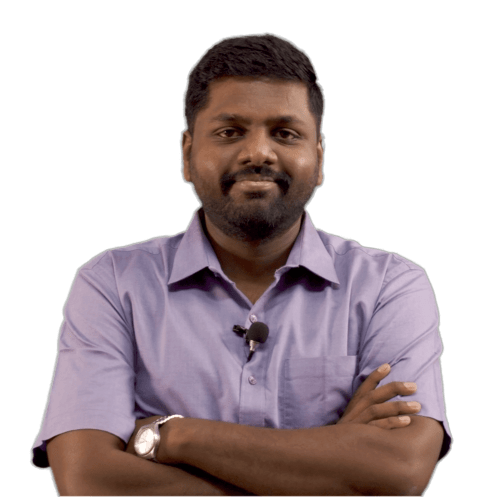 Bharathwaj Udayakumar
CAT verbal 99%iler and curator of the ubiquitous Bharath's Reading List, the one-stop solution to CAT Verbal Preparation, CAT aspirants look to Bharathwaj sir's CAT preparation guides and suggestions on the 2IIM Youtube channel on a regular basis. CAT preparation is a challenge that goes beyond preparation and requires mental fortitude and constant mentoring - for everything that will encourage you to be persistent with your preparation and beyond, Bharathwaj sir is the best mentor.