What we Offer
2IIM coaches students for taking up the CAT, to pursue post-graduation in Management within India. We offer the following options for a student looking to prepare for the CAT: 1. CAT Online Preparation - A course with videos, quizzes, practice tests, and slideshows, built to teach every aspect of the CAT Syllabus from scratch, all the way up to CAT Level. 2. CAT Classroom Coaching - Our classroom programs, at Chennai and Bangalore, are conducted with small batch sizes. 3. CAT Study Material - Our printed study material, that covers the CAT Syllabus, and provides plenty of practice questions. 4. Online Mock CAT Series - 2IIM's series of Mock CATs, that mimic the CAT to give students a good idea on what to expect from the actual CAT.
Our Teaching Philosophy
2IIM has a distinct Teaching Philosophy, built on the belief that the fundamentals are very vital and everything can be learnt well if the basics are learnt thoroughly. We place very high value on building the thought process, and spend an inordinate time in classroom trying to build this. Rule-based learning gives one an illusion of having covered a lot of ground, but is not sufficient for cracking CAT.
The People
2IIM is part of the Ascent Education group that was founded by K Saravana Baskar in 2001, and is currently run by Rajesh Balasubramanian. Rajesh and K. S. Baskar are alumni from the IIMs. Rajesh Balasubramanian, Director of 2IIM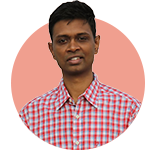 Rajesh Balasubramanian runs 2IIM's CAT program and handles more than half the classes for CAT preparation at Chennai. He insists on handling the critical topics - Number Theory, Geometry, Permutation and Combinations for all batches. He also runs workshops on the key topics and on test-taking strategies in October every year. Rajesh builds all the content for 2IIM - class sheets, practice exams, study material, online mock CATs, etc. He designs the pedagogy and trains the teachers at 2IIM as well. As the person responsible for content generation, he greatly values the experience of taking CAT and has taken it every year since 2010. He scored 100th percentile in CAT 2011, CAT 2012, CAT 2014 and CAT 2017. He likes few things more than teaching Math and insists to this day that he is a better teacher than exam-taker.
Expand
Rajesh completed his Electrical engineering from IIT Madras in 2001 and PGDM from IIM Bangalore in 2003. Post MBA, Rajesh worked with ITC and Irevna, before joining Credit Suisse. Rajesh spent a few years as a banker before joining 2IIM as a director in 2010. Rajesh started teaching for CAT in 2003. He claims he visited all CAT coaching centers in Chennai, in search of something useful to do in the 2-months break prior to taking up his role at ITC (we doubt this. He probably joined the first Company that would let him teach). 2IIM, being the best institute even back then, asked him to come on board and thus started the journey as a teacher. He spent 2003 to 2005 as a part-time faculty for 2IIM in the formative years, and realized that he relished addressing students and training them. In the time from 2005-2009, he worked as an equity Research Analyst at Credit Suisse, London. This was an enriching experience, in a literal sense; and a soul-sapping experience otherwise. He finally quit his job in 2009 and joined 2IIM as director in 2010. Rajesh has created almost all the content for the mock CAT series, and has supplemented the reviews with a series on test taking strategy. He blogs about the CAT at http://iimcat.blogspot.in/, http://catscores.blogspot.in/ and contributes to several publications, including the Hindu, Rediff and MBAUniverse. Rajesh has also written a book on CAT preparation, titled "Quantitative Aptitude for CAT". As the person running 2IIM, he visits all batches almost every week and handles at least 50% of all quant topics for all the batches. He loves Geometry and Number Theory and is the only person who teaches these topics for all batches. He runs workshops on Number Theory, Geometry and Combinatorics in the few weeks prior to CAT. He is a keen writer and blogs at suddhospeak.blogspot.in as well.
K Saravana Baskar, Founder, Ascent Education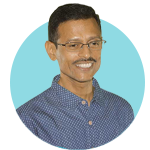 Baskar founded 2IIM and continues to head the parent company. He is a Mechanical Engineer from College of Engineering, Guindy, Class of 1991 and completed his PGDM from IIM Calcutta in 1994. Post his Mechanical Engineering, Baskar joined the venerable Larsen and Toubro in Mumbai. Once in the job, he realized that for all its strengths, L&T was going to be a tough place to make a mark and threw everything into his CAT preparation. He cracked CAT 1991 and joined IIM Calcutta. Upon completing his PGDM from IIM-C, Baskar spent two years at Kotak Mahindra Finance living it up in an Investment Banking career. He soon got bored, and decided to take up the entrepreneurial route.
Expand
He started a number of ventures, with the most notable being a CAT coaching institute in Pune, a medical transcription company in Madurai and then a dotcom Company in Chennai (He has seen it all). Among all this, the dotcom company is really the one that got away (the other two have helped in laying the foundation for future successes). He started the Company pre-boom, managed to keep external funding at bay for a short while; then finally consented to having investors bring in funds into the firm. As luck would have it, just as investors were preparing to go headlong, the dotcom bust happened, and things ground to a halt. In many ways, this was a good result. If he had become one of those heady dotcom start-up success stories, 2IIM would never h ave happened. In hindsight, it is great for the rest of the world that the bust happened when it did. And knowing Baskar, I think he would have never been able to live it down if the bust had happened after he had collected his gazillions. In any event, Baskar started Ascent Education in 2001. Ascent Education has been training students for the CAT exam ever since (although Baskar's teaching experience predates this). The brand 2IIM came into being a few years later. In the first few years, it was practically a one-man show, with Baskar the counselor, marketer, teacher, web-developer doing everything. Slowly, Ascent Education expanded, the company now has presence in two cities, across five product categories. There are four different learning centers in Chennai alone. Baskar has taken CAT more than 10 times and cracked it a number of times. He is probably one of the most experienced trainers in the country. In spite of all this experience, he retains his curiosity and his desire to spend maximum time with students. He probably clocks in the maximum hours in classrooms at Ascent Education even in 2012. In every calendar year since 2001, Baskar has spent at least 500 hours in classroom training students for aptitude-based examinations. He has coached many of the faculty members at 2IIM and therefore has the license to take many liberties with them. I (Rajesh Balasubramanian) joined as 2IIM's first part-time faculty in 2003, and have learnt a lot about teaching from Baskar ever since